Upgrade your closet with our natural wood top clothes hanger. With a notch design and a length of 38cm, it's perfect for any wardrobe.
Product SKU Code: HNNAT-TPN39-SS
Regular price
Sale price
$20.00 USD
Unit price
per
Sale
Sold out
We have 10 of 'Single / Sample' pack size in stock
Product Description

Introducing the Natural Wood Top Clothes Hanger Notch 38cm, the perfect addition to your closet organization. Made from high-quality natural wood, this clothes hanger is designed to provide utmost support and care for your clothing items. With its elegant and minimalistic design, it adds a touch of sophistication to any closet space.

Crafted from sustainable sources, this clothes hanger is eco-friendly and durable, ensuring long-lasting use. The natural wood finish gives it a sleek and timeless look, while the sturdy construction guarantees the safety of your clothing. This hanger is designed with a 38cm width, offering ample space to hang your shirts, blouses, dresses, and jackets without worry of them slipping off.

One notable feature of this hanger is the integrated notch, expertly placed to prevent your clothing from sliding off. Whether you have delicate fabrics or heavy winter coats, this hanger provides a secure grip, keeping your garments wrinkle-free and in pristine condition. The notch design also allows for easy hanging and removal of your clothing, saving you valuable time and effort when dressing or organizing your closet.

In addition to its functional design, the Natural Wood Top Clothes Hanger Notch 38cm is also aesthetically pleasing. The smooth natural wood finish adds a touch of elegance to your closet, enhancing the overall ambiance. Its slim profile helps to optimise the space in your closet, allowing you to hang more clothing items while maintaining a neat and organised appearance.

This clothes hanger is also suitable for retail stores, boutiques, and fashion displays. It is a versatile choice for all your clothing needs, from everyday wear to high-end garments. The sleek design and durable construction make it an ideal choice for showcasing your clothing items, creating an appealing and professional look for your customers.

With its versatility, durability, and aesthetic appeal, the Natural Wood Top Clothes Hanger Notch 38cm is a must-have addition to any closet or retail space. Its high-quality construction ensures that it will withstand the test of time, providing you with a reliable and stylish storage solution for your clothing. Invest in this hanger today and elevate the organization and presentation of your closet or retail space.

Premium quality: The natural wood top clothes hanger offers a high-quality solution for hanging clothes.
Durable construction: Made from sturdy and sustainable wood, this hanger is built to last.
Versatile use: Suitable for hanging a wide range of garments, from shirts and blouses to jackets and coats.
Prevents creases: The notch design on the hanger helps to keep clothes in place and prevents them from slipping.
Space-saving: The slim design of this hanger allows for efficient use of closet space.
Stylish and elegant: The natural wood finish adds a touch of sophistication to your wardrobe.
Convenient sise: With a length of 38cm, this hanger is suitable for most clothing sises.
Suitable for professional use: Ideal for retail stores, boutiques, or fashion designers who want to showcase their garments in style.

In conclusion, the Natural Wood Top Clothes Hanger Notch 38cm from Hangers of London is the ideal solution to keep your wardrobe organised and your clothes in pristine condition. Crafted from high-quality natural wood, this hanger offers durability and timeless elegance, while the notch design prevents your garments from slipping. With its 38cm sise, it can accommodate various types of clothing, making it suitable for all your wardrobe needs. Upgrade your closet with this premium hanger and experience the difference in preserving your clothing's shape and quality. Don't miss out on the opportunity to revolutionise your wardrobe – order your Natural Wood Top Clothes Hanger Notch 38cm today!
Materials

Material: Beech Wood

Hardware Colour: Brushed Chrome

Body Colour: Natural Wood
Dimensions

Width: 38.0

Height: 20.0

Dimensions in:
Shipping & Returns

Hangers of London will aim to dispatch all orders received before 10am on the same day, any orders placed after this will be despatched the next day.

Our free service – expect delivery in 3-5 working days to UK mainland customers. 

Proof of Delivery

Our standard practise is that all our deliveries will require a signature as proof of delivery. Should you wish someone to sign for a delivery other than the addressee this signature will deem as proof of delivery. Hangers of London cannot accept responsibility once goods are signed for on receipt.

 

Returns and Refunds 

 

All returns must be returned to us in original packaging and unused within 14 days from original dispatch. Returns should be logged with Recorded or Tracked deliveries to avoid loss as Hangers of London cannot be held responsible during return transit. Please note a full refund will be issued within 30 days minus the original postage. Note a £3 admin charge will be administered. 

Our returns policy excludes personalised/ printed or special orders.

Your statuary rights are unaffected if returning faulty or incorrect orders. 
View full details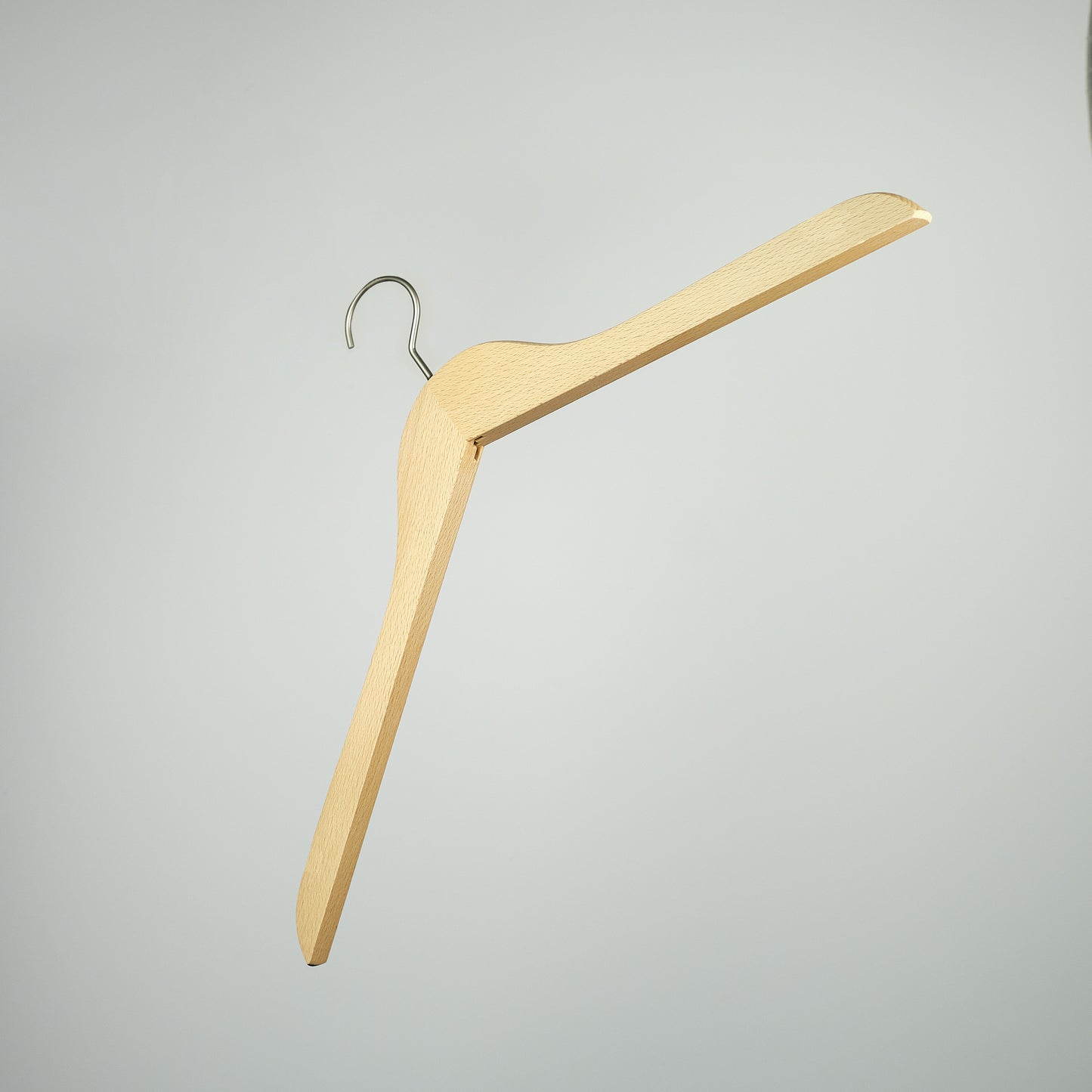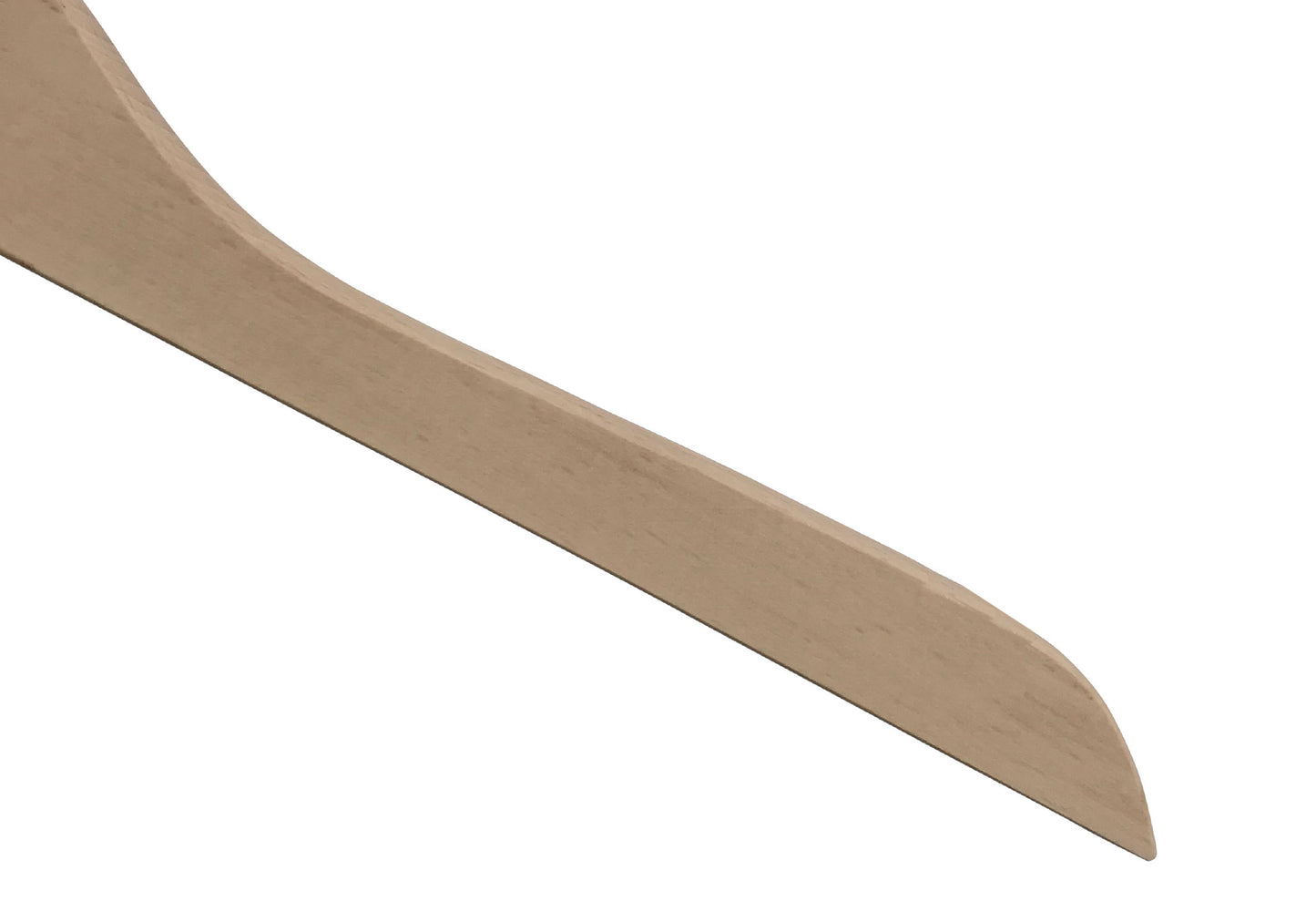 Looking for customised or bespoke hangers?
Did you know that Hangers of London also offer wholesale services, and a full design and prototyping service to fit your needs or your brand. If you're interested, head on over to our corporate website Hangers of London get in touch, and we will be happy to assist.